Fabricating a crown under an existing removable partial denture requires special attention by the de...
Recent technological advancements have led to zirconia becoming the most requested material for fixe...
Check Out the New DDS Dispatch Column Wouldn't it be nice to get helpful tips that make us better at...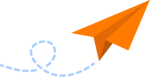 By submitting this form, you will receive one email per month with our latest blog updates.