Over the past few years, the dental industry has seen huge technological changes. 2018 will be no ex...
By now you know that online reviews can make or break your dental practice. Have you ever received a...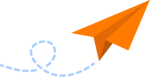 By submitting this form, you will receive one email per month with our latest blog updates.