Where?


DDS Lab | 5440 Beaumont Center Blvd., Suite 400 | Tampa, FL 33634
Co-Sponsored by DDS Lab and Dentsply Sirona Implants
When?
August 24, 2017 (Thursday) | Registration 5:30pm | Program 6:00pm - 8:00pm
Hors d'oeuvres, beer & wine will be provided. Lab tours available before and after the presentation.
Registration
Congratulations to the 1st five that signed up and will receive a FREE pair of loupes at the event.
Bring an implant case to the event and receive $100 off.
Course Description
Today's patients are more knowledgeable and demanding than ever. Their requests for exquisite cosmetic outcomes are commonplace and expected. The same is true of implant outcomes. And at the same time, technology, science and information have become available to allow us to produce these outcomes. Yet, for many dentists it is a time of confusion and frustration. This program will discuss the basics of implant treatment planning and how to avoid mistakes in the planning phase. It will discuss the evaluation process of the new and existing patient and allow the clinician to present and discuss treatment plans with confidence. The importance of simplicity and reliability for successful long-term outcomes will also be presented. A comprehensive review of implant design and abutment options will be provided so you can understand how to achieve predictable restoration of teeth.
Course Objectives
Upon completion of this program participants will have an understanding of:



Faculty
Dr. Howard Chasolen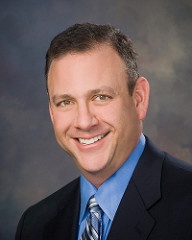 Dr. Howard Chasolen graduated from the University of Medicine and Dentistry of New Jersey in 1991. He earned a specialty certificate in Prosthodontics and a fellowship certificate in Implant Prosthodontics from the University of Pittsburgh School of Dental Medicine from 1991 to 1994. He is a Diplomate of the American Board of Oral

Implantology and a Fellow of the American Academy

of Implant Dentistry. He is a Past President of the

Florida Academy of Cosmetic Dentistry, The Florida

Prosthodontic Association and The Sarasota County

Dental Association as well as being appointed to the

faculty at the University of Florida in the Graduate

Prosthodontic Residency Program. He has restored

over 20,000 units of crown and bridge, 900 full

arches, and 9,000 implants. His practice is limited to

Prosthodontics and is located in Sarasota, Florida.
Location/Date/Time
DDS Lab
5440 Beaumont Center Blvd.
August 24, 2017 (Thursday)
Registration 5:30pm, Program 6:00pm-8:00pm
Hors d'oeuvres, beer & wine will be provided. Lab tours available before and after the presentation.
Co-Sponsored by DDS Lab and Dentsply Sirona Implants
Registration
Complimentary

Please respond by Friday, August 18, 2017 as space is limisted

For more information or to register for this program, please contact:
No refunds will be issued as this is a tuitionfree course. The new Physician Payment Sunshine Act requires reporting of the transfer of value to physicians and dentists. The value of this program is estimated at $30 per person, which is required to be reported to the US Department of Health & Human Services.
Dentsply Sirona Implants is your professional development partner and helps you stay at the forefront of your field fueled by evidence-based educational resources and continuing education experiences. Our commitment to empower dental professionals to provide better, safer, faster dental implant care is fueled by worldclass Clinical Education programs.
Your local Dentsply Sirona Implants representative:
Brennan Cantele | 813-335-4492